Webinar: Het coronavirus: varianten en vaccins
Het coronavirus: varianten en vaccins
Wanneer virussen zich vermenigvuldigen kunnen er kleine veranderingen optreden in hun genetische materiaal. Vaak hebben deze veranderingen geen effect of zelfs een negatief effect op het virus. Soms kan een mutatie leiden tot varianten die zich sneller kunnen verspreiden, ernstigere ziekte kunnen veroorzaken, of die slechter geneutraliseerd kunnen worden door ons immuunsysteem. Dr. Chantal Vogels (Yale School of Public Health) neemt je mee in de wereld van virusvarianten.
Deze drie vragen worden in ieder geval beantwoord in het webinar:
Hoe ontstaan coronavirus (SARS-CoV-2) varianten?
Welke varianten circuleren op dit moment?
Hoe goed werken vaccins tegen de verschillende varianten?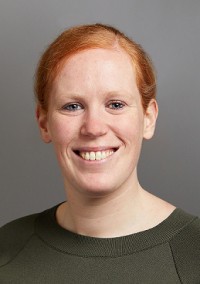 Dr. Chantal Vogels is een Associate Research Scientist in het Department of Epidemiology of Microbial Diseases aan de Yale School of Public Health (USA). Op 6 oktober zoomt zij in op 'Het coronavirus: varianten en vaccins' en zal zij bovenstaande vragen beantwoorden. Aan het eind van haar presentatie kun je via Zoom zelf ook vragen stellen.
Mis het niet! Check c2w.nl/live