Yuemei Lin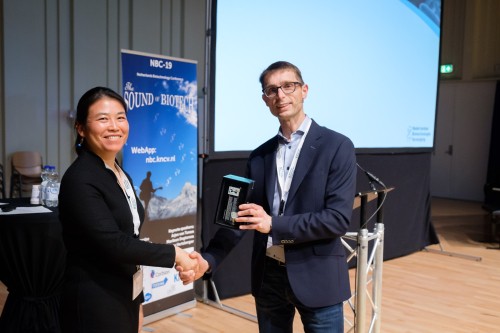 Yuemei Lin wins Zilveren Zandloper Innovation Award
On the 22nd of May 2019 the Dutch Biotechnology Association (NBV) organised the Netherlands Biotechnology Conference (NBC-19) in the Akoesticum in Ede. Nearly two hunderd biotechnologists came together to share insights and discuss the latest advancements in technology.
During this event, the Zilveren Zandloper Innovation was awarded to Yuemei Lin from Delft University of Technology.
According to the Jury, Yuemei Lin stood out with her impressive innovative work of producing Kaumera, a material that surpasses the proporties of generic plastics in many ways, from waste water.
The NBV congratulates Lin with this well deserved recognition.