De Morris Award 2021 van de SHAC is toegekend aan Ernst Homburg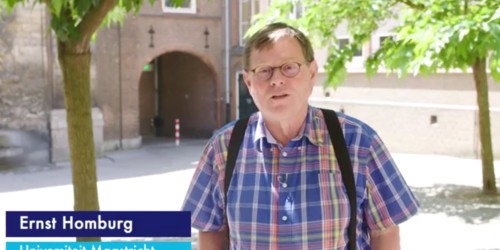 6/24/21, 10:29 AM

6/24/21, 10:29 AM
De SHAC (Society for the History of Alchemy and Chemistry) Morris Award voor 2021 is toegekend aan Ernst Homburg voor zijn uitstekende werk over de geschiedenis van de chemische industrie. Zijn bijdragen omvatten belangrijke studies over de geschiedenis van de meekrapindustrie; zijn baanbrekende paper over de vroege geschiedenis van industriële R&D-laboratoria; zijn uitgebreide geschiedenis van de twintigste-eeuwse moderne chemie en de chemische industrie ingebed in een bredere geschiedenis van Nederland in "Techniek In Nederland in de Twintigste Eeuw". En, in het bijzonder (in het kader van deze prijs), zijn "The Era of Diversification and Globalization (1950-2012)" in Solvay: History of a Multinational Family Firm (CUP, 2013), een boek dat hij samen met Kenneth Bertrams en Nicolas Coupain heeft uitgegeven.
Ernst Homburg heeft een grote dienst bewezen aan de geschiedenis van de scheikundegemeenschap. Hij was tien jaar redacteur van de boekbesprekingen van Ambix; was twintig jaar lid van de SHAC-raad; twaalf jaar voorzitter van de Chemie Historische Groep; was tussen 1995 en 1998 voorzitter van de Vereniging voor Geschiedenis van de Wetenschappen (GeWiNa); en was tot 2009 zes jaar voorzitter van de Working Party on the History of Chemistry van de European Association for Chemical and Molecular Sciences. Hij was tot zijn recente pensionering hoogleraar aan de Faculteit der Letteren en Wetenschappen van de Universiteit Maastricht.
De Morris Award eert de nagedachtenis van John en Martha Morris, de overleden ouders van Peter Morris, de voormalige redacteur van Ambix en erkent wetenschappelijke prestaties in de geschiedenis van de moderne chemie (na 1945) of de geschiedenis van de chemische industrie. De volgende prijs vindt plaats in 2024. In 2023 zal een oproep tot nominaties worden verspreid.