Webinar: Duurzame waterstof: de belofte voor de energietransitie?
A hitchhiker's guide to water electrolysis
In onze huidige energiemix wordt ongeveer 20% geleverd in de vorm van elektriciteit en 80% in de vorm van aardgas of vloeibare fossiele brandstof (benzine, diesel). Door onze klimaatdoelstellingen gaat dit komende tijd sterk veranderen. Waterstof kan in deze energietransitie een belangrijke rol spelen. Van alle varianten van waterstof die er zijn is alleen groene, via elektrolyse geproduceerde waterstof geschikt om grote hoeveelheden op zee en land geproduceerde duurzame elektriciteit goed in te kunnen passen in ons energiesysteem. Alleen elektrolyse kan namelijk flexibel (op afroep) elektriciteit omzetten naar waterstof om dit vervolgens op te slaan. Hoog tijd om eens in te zoomen op dit veelbelovende chemische proces van waterstofelektrolyse.
3 vragen die aan bod zullen komen in het webinar:
Wat is duurzame waterstof en waar hebben we het voor nodig?
Hoe is een waterelektrolyse cel opgebouwd en hoe werkt een water elektrolyse cel?
Kunnen we met de 'electrolysers' van vandaag al op zeer grote schaal duurzame waterstof maken?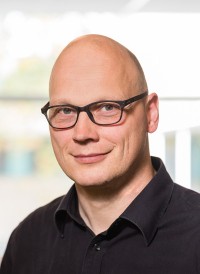 Peter Thüne werkt deels bij Fontys en deels bij DIFFER (Dutch Institute for Fundamental Energy Research). Op 26 mei zoomt hij in op 'Duurzame waterstof: de belofte voor de energietransitie?' en zal hij over bovenstaande vragen beantwoorden. Aan het eind van zijn presentatie kun je zelf ook vragen stellen. Deelnemen kan via Zoom en Youtube. Via Youtube kun je zonder aanmelden kijken via www.youtube.nl/thekncv.
Mis het niet! Check http://www.kncv.nl/webinars