Webinar: PFAS, van brandblusser tot bodemvervuiling
Poly- en perfluoralkylstoffen, beter bekend als PFAS, zijn chemische stoffen die worden gebruikt om producten water-, vuil-, stof- of vetafstotend te maken. Denk aan een pan met een antiaanbaklaag, een waterafstotende regenjas of het schuim in een brandblusser. Een prachtige uitvinding die door producenten de afgelopen decennia massaal is toegepast in hun producten.
De afgelopen jaren staan PFAS echter in een kwader daglicht. Sommige PFAS blijken schade toe te brengen aan gezondheid en milieu, omdat ze nauwelijks afbreekbaar zijn en verschillende schadelijke en toxische eigenschappen hebben. In de volksmond worden alle PFAS al snel 'afgeserveerd' als boosdoener, maar wat is nu het feitelijke verhaal? Dat vertellen we je graag in ons webinar op woensdag 15 juli om 15.00 uur!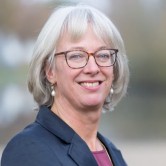 Prof. dr. Annemarie van Wezel is directeur van IBED, het Instituut voor Biodiversiteit en Ecosysteem Dynamica aan de Universiteit van Amsterdam. Dit onderzoeksinstituut heeft als missie het inzicht te vergroten in het functioneren van ecosystemen. Van Wezel promoveerde in de milieuchemie en toxicologie en heeft als wetenschapper veel ervaring met onder andere waterkwaliteit, milieutoxicologie en -chemie en het evalueren van milieumaatregelen.
Wat zijn PFAS precies en hoe zit de regelgeving in elkaar?
Waarom zijn PFAS een probleem?
Hoe zorgen we voor een duurzamer gebruik van onze chemicaliën?
Net als vorige keren kun je na afloop vragen stellen aan de spreker.
Mis het niet! Check http://www.kncv.nl/webinars